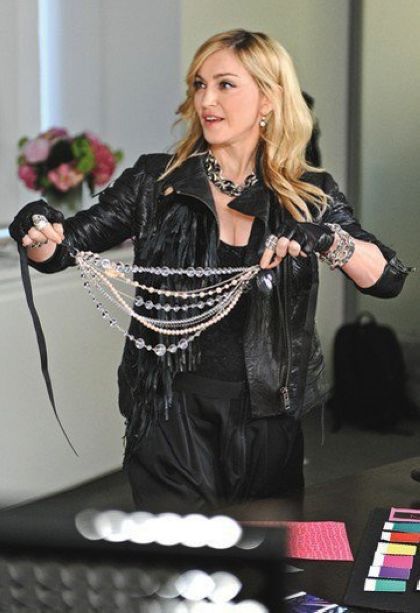 O espírito empreendedor de Madonna quer se expandir ainda mais, agora que a Material Girl está interessada em ser dona de casas noturnas de Londres.
A cantora está em negociações com o empresário malaio Tony Fernandes para comprar uma parte de sua companhia, a The Aura Group, que possui várias casas noturnas, incluindo a Aura Mayfair em Londres.
Um associado da cantora, em entrevista ao jornal The Daily Telegraph, afirmou: "Madonna vê isso como um passo natural. Ela tem planos ambiciosos."
Madonna é uma visitante regular do clube exclusivo Aura Mayfair – que pertence a Fernandes em conjunto com o empresário de eventos e esportes Jonny Dodge e com o dono do Supper Club, Alberto Barbieri – e acredita-se que ela está ansiosa para colocar sua própria influência no local.
Se a transação for concluída, Madonna se tornará rival de seu ex-marido, o cineasta Guy Ritchie, que é dono do The Punchbowl Pub, situado na mesma região do Aura Mayfair.
Em sua outra linha de empreendimentos, a rede de academias Hard Candy Fitness Centre, inaugurada em novembro de 2010, espera-se que Madonna abra mais dez unidades ao redor do mundo, incluindo na Argentina, Rússia e Europa.